----- Boat Shed ----- (2pax)
02082019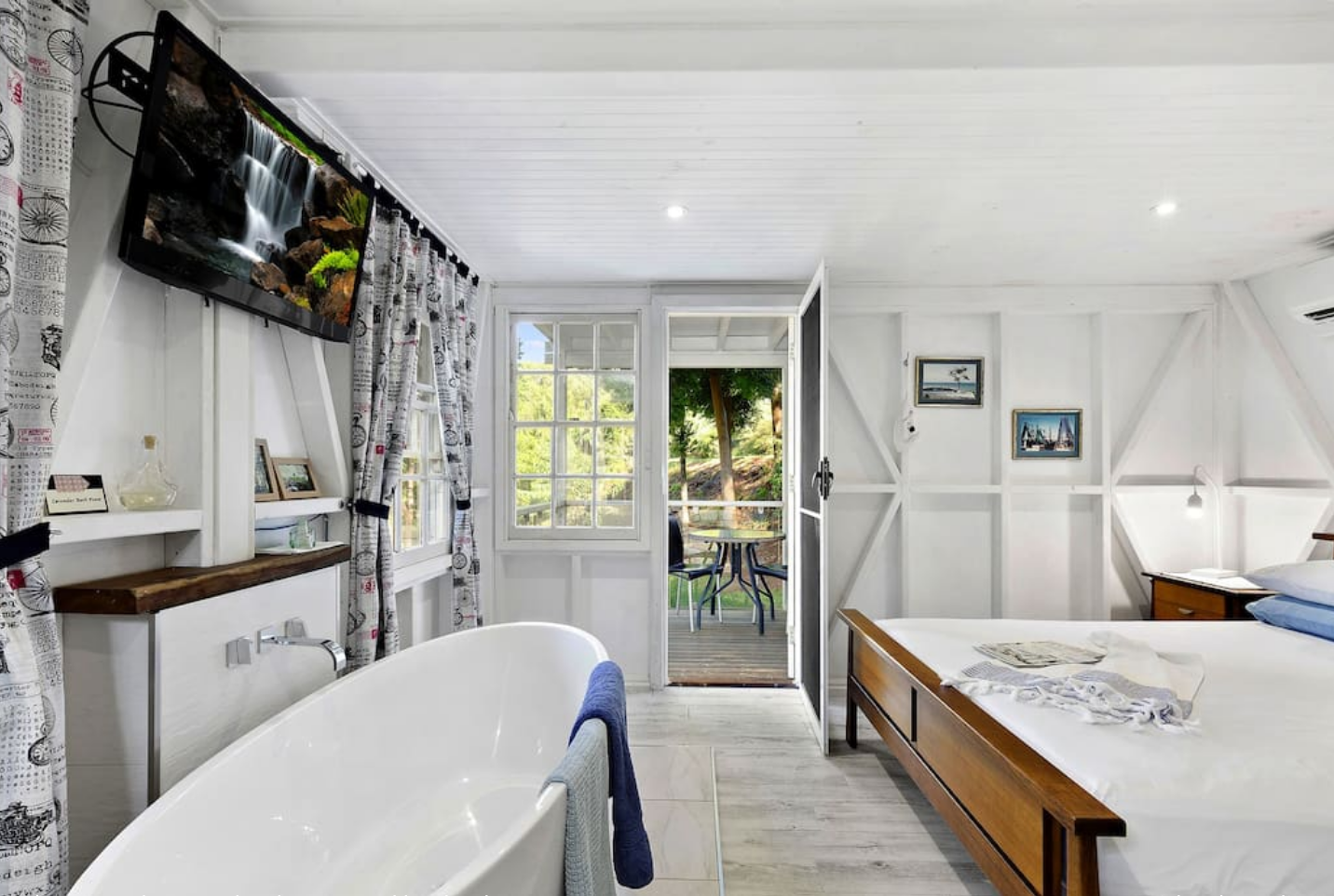 The ultimate luxury in the split level, fully contained cottage located approximately 30m from the Main House. This is truly a unique getaway experience, featuring a cosy upstairs area with large balcony, kitchen, bathroom and living area and a downstairs bedroom with a bathtub overlooking the spectacular rainforest gardens and beautiful Possum Creek.
Your own private apartment on the 2 acre Bodhi Yoga & Meditation Retreat. It's simply stunning and the perfect romantic getaway.
Please note rates are per person and this booking requires 2 people to complete the booking.
Pay online or call 3976 4781 to place a 25% deposit to secure your room. Payment plans available for the remaining payment.
50% due 30 days prior. 100% due 15 days prior.