---- Queen bed #1---- (2pax)
0204019-QBp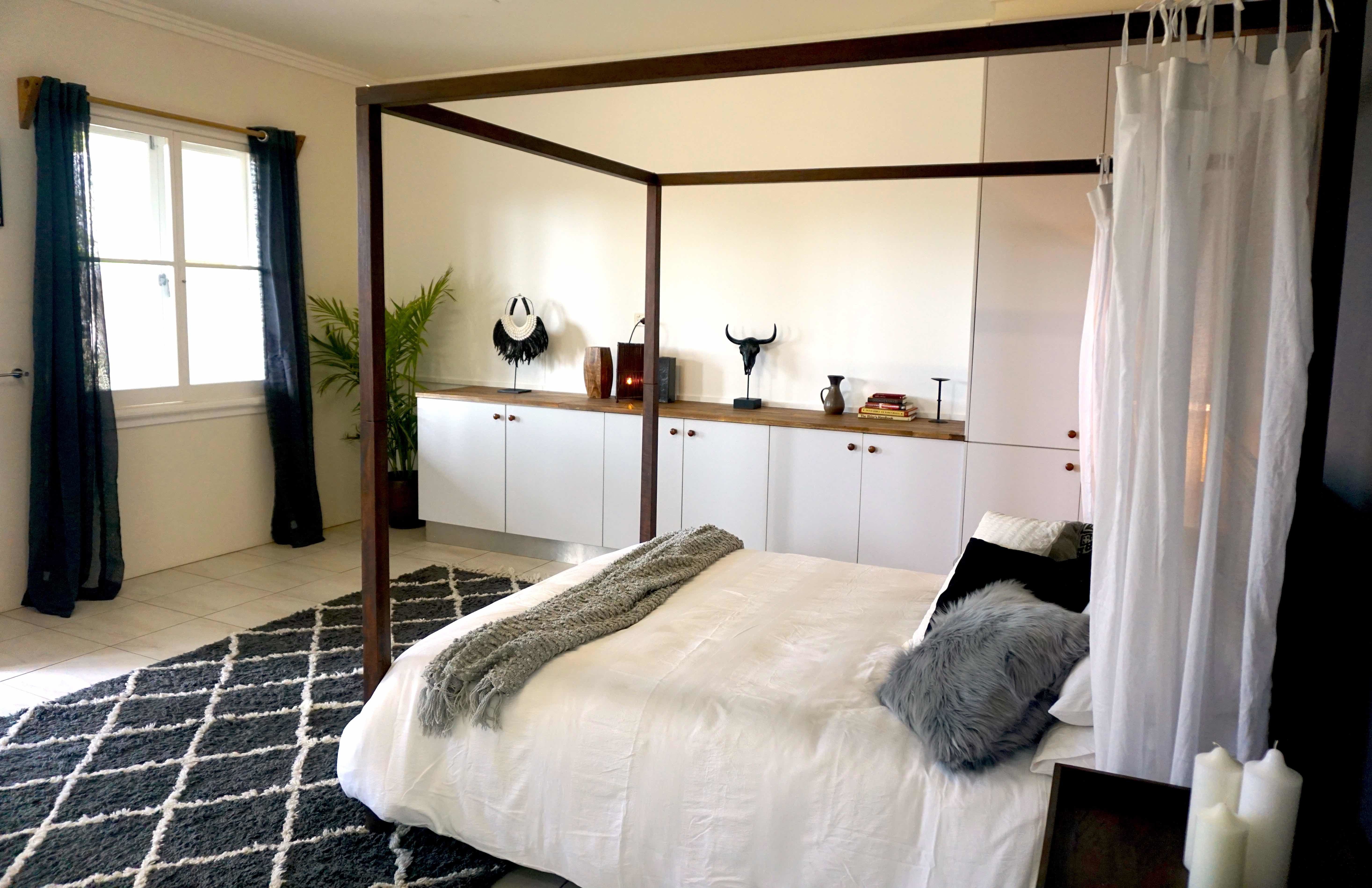 Located on the lower floor of the Main House, this is a spacious (5.0 x 4.7), bohemian style bedroom with a queen-sized four poster bed, built-in wardrobe, comfortable seating area and its own private en-suite. This is the only bedroom on the lower floor of the house, and it has its own access to the back lawn and garden area.
This rooms come with an large en-suite.
Please note this booking requires two people to complete the booking.
Pay online or call 3976 4781 to place a 25% deposit to secure your room. Payment plans available for the remaining payment.
50% due 30 days prior. 100% due 15 days prior.